Roasted Potatoes and Asparagus is a delightfully easy and delicious springtime side dish. Enjoy the full flavor spectrum of seasonal produce in this simple, but elegant plant-based recipe.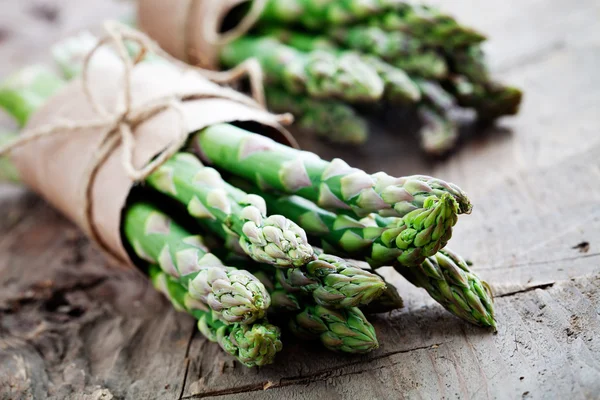 I just love the first signs of spring produce. When farmer's markets start to fill with sweet snappy peas, soft-skinned new potatoes, and vibrant asparagus spears, you know winter is finally over and it's time to start cooking lighter, fresher, and more plant-based meals.
This recipe for roasted potatoes and asparagus makes the most of two of my personal favorite items from spring farmer's markets. Creamy red potatoes and snappy green asparagus. They're an uncommon but delicious combination, with the tender and soft potatoes balancing out the crispness of asparagus.
And the best part is how easy this vegetarian side dish is to whip up. with just a few simple ingredients, you have a heaping platter of vegetables to feed up to 8 people. It's a fantastic dish to serve at outdoor parties.
How to Make Roasted Potatoes and Asparagus
I like to roast the potatoes for this recipe and quickly blanch the asparagus. This way, the potatoes get those lovely crisped edges that everyone loves. While the asparagus maintains its crisp-tender texture.
Once my potatoes are nicely charred in a 400°F oven and my asparagus are out of their hot water bath, I drizzle everything with balsamic vinegar and a dash of garlic powder. I like to add a bit of sea vegetable powder if I have it on hand, but that's optional.
That's it: all you need for a well-balanced, vibrant, and crowd-pleasing plant-based side dish brimming with seasonal produce.
Why Dress Potatoes and Asparagus With Sea Vegetable Powder?
If you aren't familiar with sea vegetable powder, it probably sounds like a strange, and maybe not too appetizing, ingredient in this recipe. However, it's much tastier than it sounds!
Sea vegetable powder is a blend of different varieties of dried seaweed. Seaweed is packed with essential vitamins and minerals that contribute to a healthy diet. So a sprinkle of sea vegetable powder is an easy way to boost the nutritional content of this side dish, or really any savory recipe.
The powder is subtly salty with plenty of umami. Think about the flavor of nori in sushi–it's one of my favorite parts of a sushi roll!
You can find sea vegetable powder at most health food stores, as well as
online
.
If you do give it a try on your roasted potatoes and asparagus, you might find yourself dusting everything with sea vegetable powder!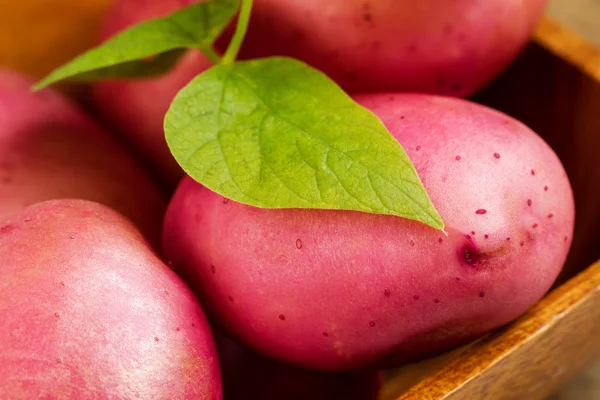 What Kind of Potato Is Best To Make Roasted Potatoes with Asparagus?
I love using tender red potatoes for this dish. They're small, so they're easy to cut into quarters for roasting. Plus, they're thin-skinned with a creamy interior texture.
Red potatoes aren't too starchy, so they cook up quickly and get a delicious crispy char on them in the oven.
If you can't find red potatoes, another small potato variety, such as new potatoes or fingerlings, would also work for this recipe.
What To Serve With Roasted Asparagus and Potatoes?
This is such a simple recipe that it goes with nearly any entree. I love to present a bit platter of roasted potatoes and asparagus at a summer get-together. That means that I usually serve this side dish with your typical grilling fare.
Here are some of my favorite meals to pair with this plant-based side dish:
What's your favorite outdoor meal to enjoy on warm days?
Print
Roasted Potatoes and Asparagus
---
Scale
Ingredients
2

–

3

Tbsp. olive oil

1 tsp

. sea salt
Freshly ground black pepper

2

pounds red potatoes

2

bunches asparagus
Optional: 1 tsp garlic powder and 1 tsp onion powder
Also optional: sea vegetable powder
Balsamic vinegar glaze
---
Instructions
Preheat the oven to 400 degrees F.
Clean and remove the eyes on the potatoes, keeping the skins on. Remove any bad spots. Cut into bite size pieces.
Remove the bottom 2-3 inches off the ends of the asparagus.
Spread the potatoes on a baking sheet lined with parchment paper. Don't crowd the potatoes. Drizzle olive oil. Sprinkle an even layer of salt and some black pepper to taste.
Rub the seasoning into the potatoes and bake for 40 minutes or until fork tender but a little crispy on the outside.
Boil a few inches of water in a pot. Once boiling, add the asparagus and a pinch of salt for 3 to 5 minutes or just until tender but still bright green. (Don't overcook!) Remove the asparagus and rinse with cold water. Drizzle the cooked asparagus with some olive oil, and add a little salt and pepper taste.
Add balsamic glaze to the asparagus and potatoes. Stir until evenly coated and gently combine the asparagus and potatoes. Enjoy!
Like this post? Want to share the article? Pin it to your favorite Pinterest boards!